Sri Lanka has sent back to Britain 21 containers holding up to 260 tonnes of waste brought to the island in violation of international laws that govern the shipping of hazardous material. Shipments violated international laws on hazardous waste.
The containers were thought to be carrying used mattresses, carpets and rugs but custom officials have said additional hospital waste was also shipped.
The containers first arrived in the Sri Lankan capital Colombo's main port between September 2017 and March 2018 and were sent back to British shores on Saturday.
"The shipper had agreed to take back these 21 containers," said customs spokesman Sunil Jayaratne on Sunday.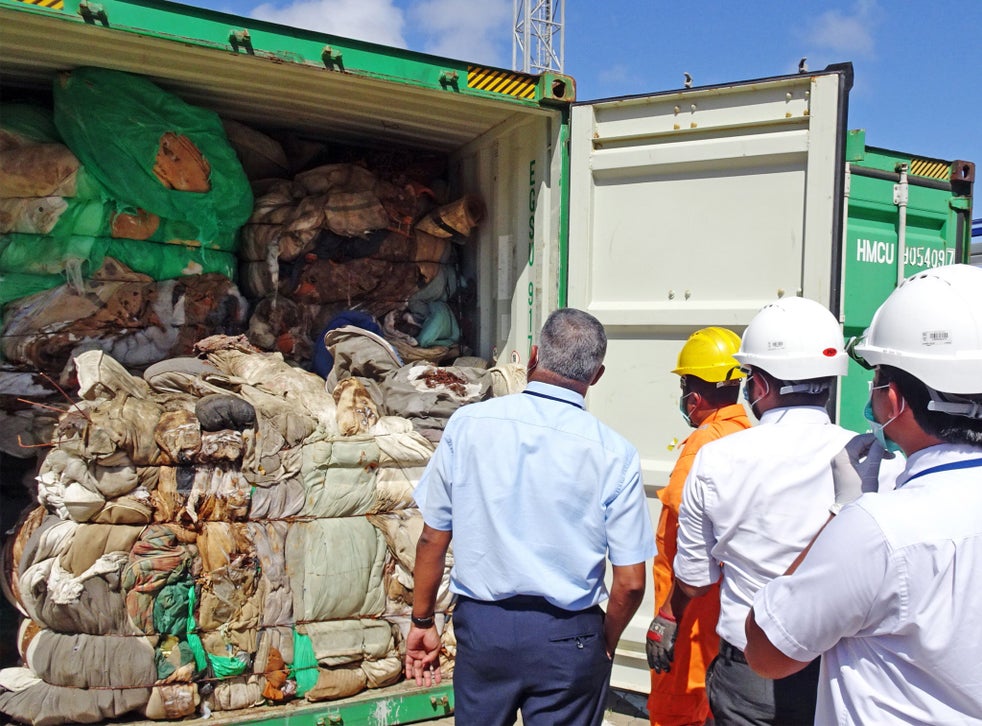 Customs officials withheld information regarding the type of hospital waste but previous illegally imported containers have included rags, bandages, and even body parts.
A further 242 containers sent from Britain are said to be holding illegal waste that is in violation of international law.
They arrived between 2017 and 2018 and remain abandoned both at the same port and at a free trade zone outside Colombo.
It is not yet clear which company was responsible for shipping these wastes, or indeed what the evidence was for contamination for clinical waste.
Clearly, the Environment Agency will be keeping a low profile whilst their PR teams think up a good excuse for their inactivity which led to this waste activity slipping under their rather inefficient safety net. 
https://www.independent.co.uk/news/world/asia/sri-lanka-tonnes-illegally-imported-hospital-waste-britain-b690602.html