Recent pressures on NHS bed space secondary to high admission rates of COVID-19 patients have resulted in the establishment of several 'care hotels' intended to relieve pressure on bed space to cope with the pandemic.
A care worker at a hotel used to relieve pressure on NHS beds has claimed vulnerable people have been "failed", with problems including stinking clinical waste being stored in a bathtub and a lack of accessible showers.
Lesley Horn, who worked in the the Future Inn hotel in Plymouth for two months told the Guardian she feared people were being "warehoused" in temporary care hotels, which health officials have been instructed to use amid an acute shortage of care packages.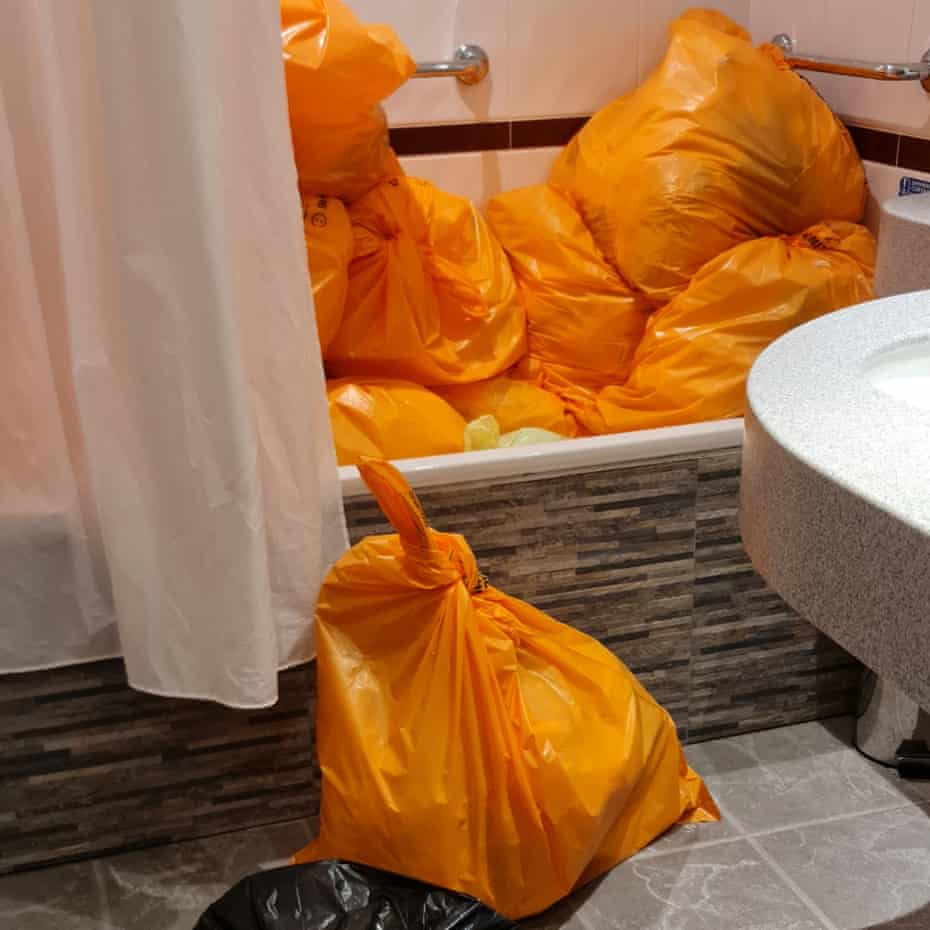 More than 500 care homes are closed to new admissions because of outbreaks of Covid among residents and many more closed because of staff testing positive. There are also shortages of homecare workers so "care hotels" have been set up in places including Bristol, Norwich and Newquay. But there are rising concerns about their suitability.
Horn said a bathroom on the residents' floor was periodically used as an overflow for clinical waste with bin bags filled with faeces and urine-soiled materials stacked up.
"You can imagine – you open the door and it was oh, my God, you are kidding me?" she said. "The smell. And this was not according to the infection control guidelines. It's not on."
Current NHS England guidance states that care hotels are supposed to be used for "days, rather than weeks" but Horn, who worked at the Plymouth hotel from late October to early January, said some residents stayed as long as two months. Care hotels are not regulated as care homes by the Care Quality Commission regulator, but they are recorded as locations where domiciliary care is being provided. CQC is currently undertaking a risk-based inspection of the Plymouth hotel.
Care hotels are clearly a good idea, but like so many ideas of this kind the reality is of sloppy planning and laissez faire performance by those who, had this standard been noted in hospital would have been a serious disciplinary issue.
More at: NHS 'care hotels' spark concerns after report of clinical waste in bath | Social care | The Guardian